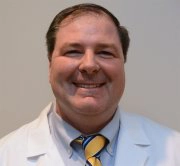 When looking for one of the top holistic physicians in the Connecticut area, look no further than Dr. David Johnston, DO with Whole-Body Medicine in Fairfield, Connecticut. The Osteopathic approach to patient treatment pairs the latest medical practices with an approach that treats the entire patient. His extensive training in various areas of specialty means Dr. Johnston brings a unique approach to patient care that fully encompasses Whole-Body care, treating the entire patient.
Early Education
Dr. Johnston graduated from the New York College of Osteopathic Medicine. A teaching fellowship in Osteopathic principles and practices helped him secure a medical internship at Good Samaritan Hospital. Eventually his studies led him to a very prestigious osteopathic residency at St. Barnabas hospital.
Continued Studies and Training
Dr. Johnston pursued additional training in hands-on Osteopathic Manipulative Treatment (OMT) for all ages, ranging from infants to seniors. He has also studied extensively with Dr. James Jealous on Biodynamic approaches to Osteopathy; this Biodynamic approach focuses on the healing process of the Primary Respiratory Mechanism (PRM) which engages the body's natural ability to self-correct. Additionally, Dr. Johnston has also studied functional and nutritional medicine, and the relation of temporomandibular joint dysfunction (TMJ) to spinal problems. All these areas of study aid Dr. Johnston's Whole-Body approach to patient treatment, and his recent TMD training relating to spinal issues works synergistically with patients being co-treated by Dr. Mark Breiner.
Dr. Johnston's training has lead him to obtain his Board Certification in Neuromusculoskeletal Medicine and Osteopathic Manipulative Medicine. He also has a special certification in Cranial Osteopathy and is an alumnus of the American Board of Holistic Integrative Medicine. Aside from putting his broad range of studies to use helping his patients live their best lives, Dr. Johnston is also an associate faculty member at the Sutherland Cranial Teaching Foundation.
Even more recently, Dr. Johnston has participated in training on tick-borne diseases at the annual scientific ILADS (International Lyme and Associated Diseases Society) conference. This training gives him even more expertise in diagnosing and treating Lyme and other tick-borne diseases. This is particularly useful in the Northeast, considering it is the epicenter for the majority of tick-borne diseases in the U.S.
The Whole Patient Approach
Dr. Johnston uses his years of education and training to serve his patients to the fullest. Combining so many areas of specialty with the Whole-Body approach of Osteopathic and holistic medicine gives him a comprehensive approach to providing the best medical care available. Looking at the whole picture allows Dr. Johnston to treat, prevent, and fine-tune his patient's health and quality of life.
Read More: Frequently Asked Questions About Osteopathic Medicine and Cranial Osteopathy