Dr. Adam Breiner has had a busy schedule attending several cutting-edge advanced courses for enhanced Brain Performance.
Dr. Breiner writes on his
NeuroEdge Brain Performance Facebook Page  "We have some amazing new equipment so we can help improve the brain's function and ability, in a quicker and more powerful way than ever before!" Our new NeuroField equipment, which utilizes a very targeted approach to helping the brain "re-wire" utilizing trans cranial magnetic and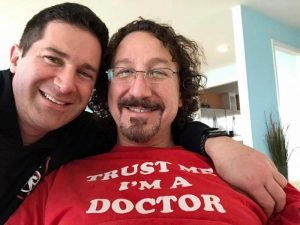 electrical stimulation based on the person's EEG;  we combine this with customized neurofeedback protocols. 
 
Training was done with NeuroField creator, Dr. Nicholas Dogris, this past January in beautiful Virginia Beach, VA.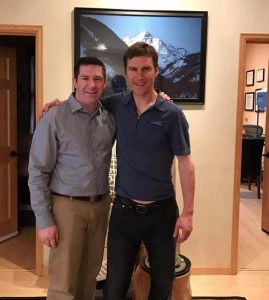 February brought Dr. Adam Breiner to
Basalt, Colorado to train with Dr. John Hughes, for his patented TBI Therapy protocol that utilizes activated PRP (platelet rich plasma) and Stem Cells, in combination with hyperbaric oxygen and other modalities for brain injuries and cognitive enhancement.  Dr. Breiner states. "
We will be the first Center outside of Dr. Hughes's clinic to offer this amazing therapy."
http://tbitherapy.com/ 
While in Colorado, Dr. Breiner also spent time with Dr. David Jensen where he observed and experienced Cranial Facial Release. Dr. Hughes states, "One therapy that we like patients to have prior to getting the intranasal PRP/Stem Cells is called Cranial Facial Release (also known as NCR, or Nasal Specific). "
According to Dr. Jensen: Cranial Facial Release's "primary objective is to mobilize the cranial bones, unlock cranial fixations, open the breathing passageways, facilitate cerebral spinal fluid flow, increase vascular flow to and venous drainage from the cranium, and optimizes brain function. This often times improves symptoms related to various neurological disorders."
For more information on the above cutting-edge techniques watch the videos and comments posted by Dr. Adam Breiner on The Neuro-Edge Brain Performance Center's FaceBook Page
Watch Dr. Breiner experiencing Whole Body Cyrotherapy – the Cyrotherapy chamber goes down to -270 degree Fahrenheit! Is he frozen? …Find out at